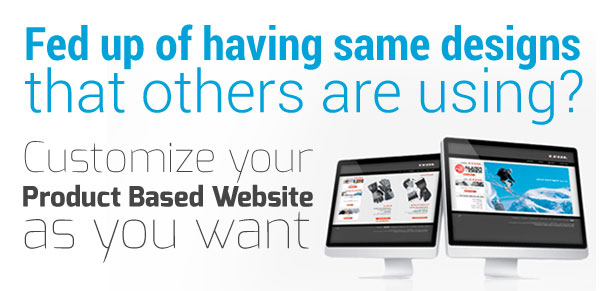 Now get your own product base website and design it on few clicks.
Our new Site Design Interface come to you with More Powerfull Features.


1. Select from 20 Standard templates

2. Customize Website color scheme

3. Customize your Website background image

4. Display product from selected categories

5. Live preview of your Product Based Website
20 Different Fresh Website Themes
New interface has 20 different themes, from where you can select website theme as per your choice on a single click.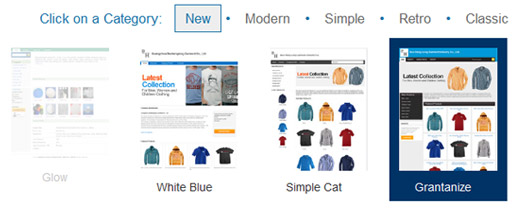 Customize Your Color Theme
- WIth new interface, you can overhail the theme colors.
- You can change Background color, Menu Color and Text colors on the single click.
- By clicking on any box, a color widget will appears from where you can select color of your
choice.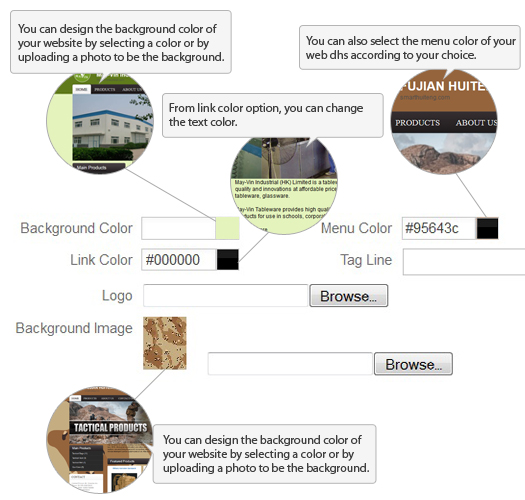 Display Products which you want
- New interface empowers you to display products of your choice.
- You can either display all your products or selected categoies' products.
- All of the categories will be available in interface, from where you can select the categories of
your choice products.


Live Preview
You can preview your Website Theme on the same window without changing the interface.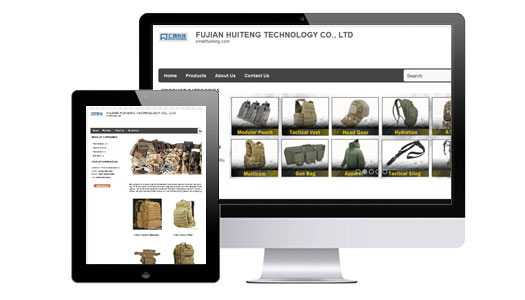 Want some special features?
Let us know by emailing at support@tradekey.com
Tradekey Team