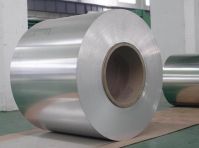 Aluminum Sheets

are the most widely sold products on the market. Plain

processed aluminum sheets are acquired to be used for a variety of uses and are on the shopping lists of several industries such as transportation, heavy machinery and aerospace.
Aluminum sheets are heavily used in the transportation industry; some of the major uses include external plating for fuel tanks used in spacecrafts and the outer plating of jumbo jets, acting as a complete aluminum sheet skin. Recent analysis has shown that aluminum sheets have seen an increase of use in the manufacture of several body parts for cars and light trucks. An estimated 90 models of such vehicles use aluminum sheets for a variety of uses such as body panels, structural parts; the most popular one being the hood or bonnet. This helps reduce weight at the front end of the vehicles, providing more acceleration and saving on fuel costs. Other uses in vehicles also include fenders, doors, roofs, tail gates, trunk lids etc.
Since aluminum is a lightweight metal, vehicles including aluminum sheet parts are ideal to improve fuel efficiency of a vehicle. Another advantage of this is that with a near lightweight body, the engine doesn't need to burn more fuel to haul weight, which in turn reduces gas emissions from vehicles. Theoretically, in an indirect way, aluminum sheets in vehicles make them greener than you think.
Aluminum sheets are basically similar to steel or iron sheets, which make them an easy replacement over its bulky metallic cousins. Why else would popular and premium automakers such as Audi and BMW use aluminum sheets in their vehicle production? BMW is currently using aluminum sheets in massive volume production for their premium 7-Series, while Audi has announced that its upcoming Audi A8 2011 will feature an aluminum sheet skin. Automakers realize that aluminum sheets can be used in their cars without reducing the overall vehicle or part size.
Aluminum sheets are beneficial for scientific research thanks to its anti-rust properties. Aluminum sheets can come into use for marine vehicle production, such as those that are frequently submerged into oceans for exploration. The alloys in aluminum sheets actually acquire more strength at super-cold temperatures; making them ideal for cryogenic applications.
Aluminum sheets are also used at the National Aeronautics and Space Administration (which everyone knows as NASA) to be heavily used in their spacecraft, considering aluminum sheets are lightweight and easy to manipulate to form complex but sleek & high-performance spacecraft.
Aluminum sheets also contribute to the production of various automotive parts such as brake pistons, hydraulic pistons, valves, meter shafts, bike frames, ATV parts, gears. They're also used for defense applications such as aircraft fittings, missile parts, etc.
Click here to view suppliers dealing in aluminum sheets at TradeKey